Search for Rooms

Guaranteed Best Rate
Booking on our official website guarantees you the best rate
Recommended Ways to Spend Your Time
To help you make the most of an unforgettable trip,
we have prepared some seasonal reccommended spots and experiences.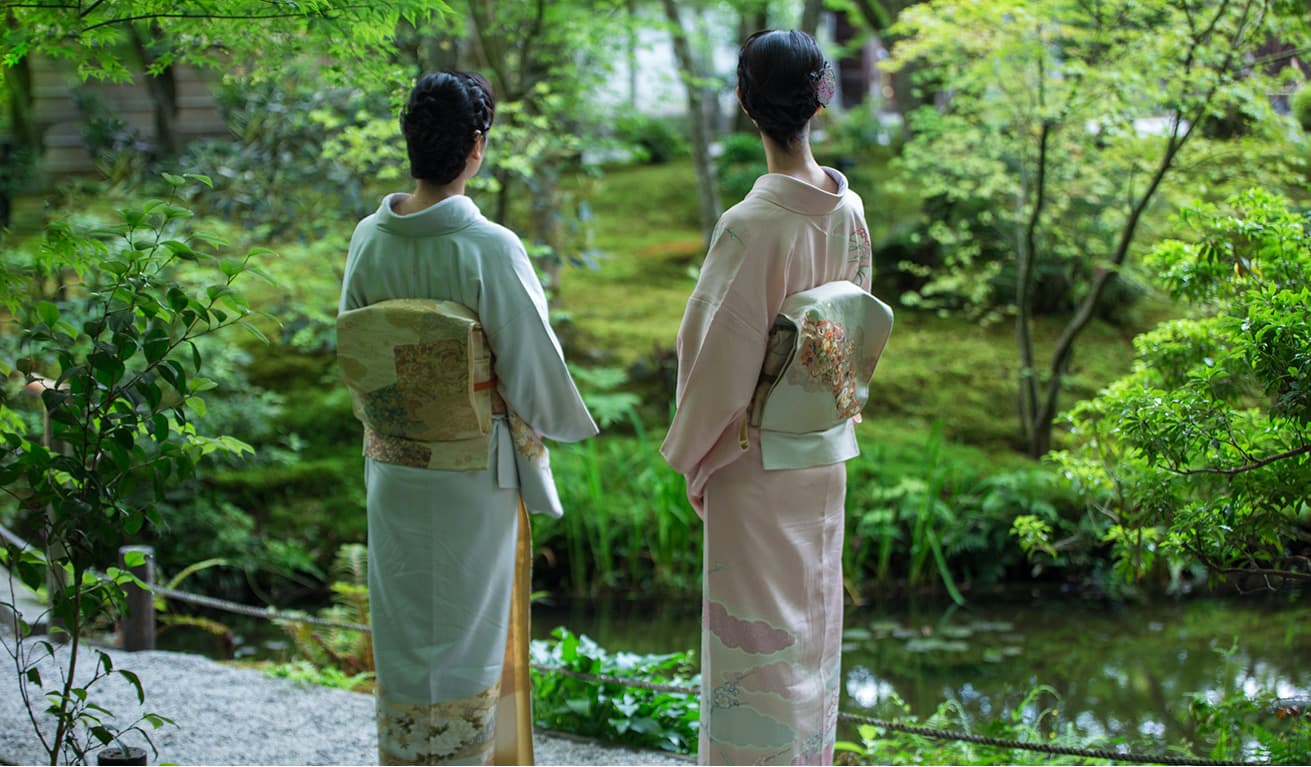 THE JUNEI HOTEL's Recommended Summer Plans
When the Aoi Festival in May draws to a close, summer in Kyoto begins. It's the perfect time to stroll through the tea fields partnered with the hotel, or among fireflies, hydrangea, verdant landscapes, green maples, and wisteria trellises.
Although being in a valley gives Kyoto its characteristic humidity, it's at the height of summer when the Gion Festival unfolds as one of the most picturesque scenes of Kyoto. Remember, the quintessential style for staying cool in Kyoto is to have a meal at riverside seating.
An Example Recommended Route:
DAY 1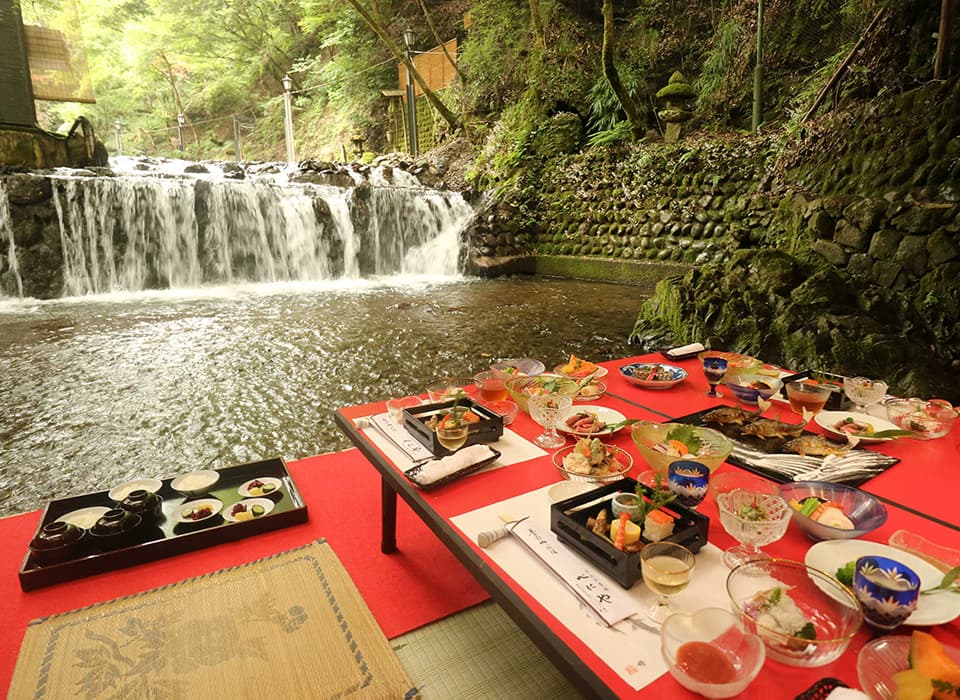 DAY1 12:00 PM
An essential part of Kyoto's summer
Relax and enjoy the cooler temperature and delicious food while listening to the murmuring water below the Kibune area's riverside seating.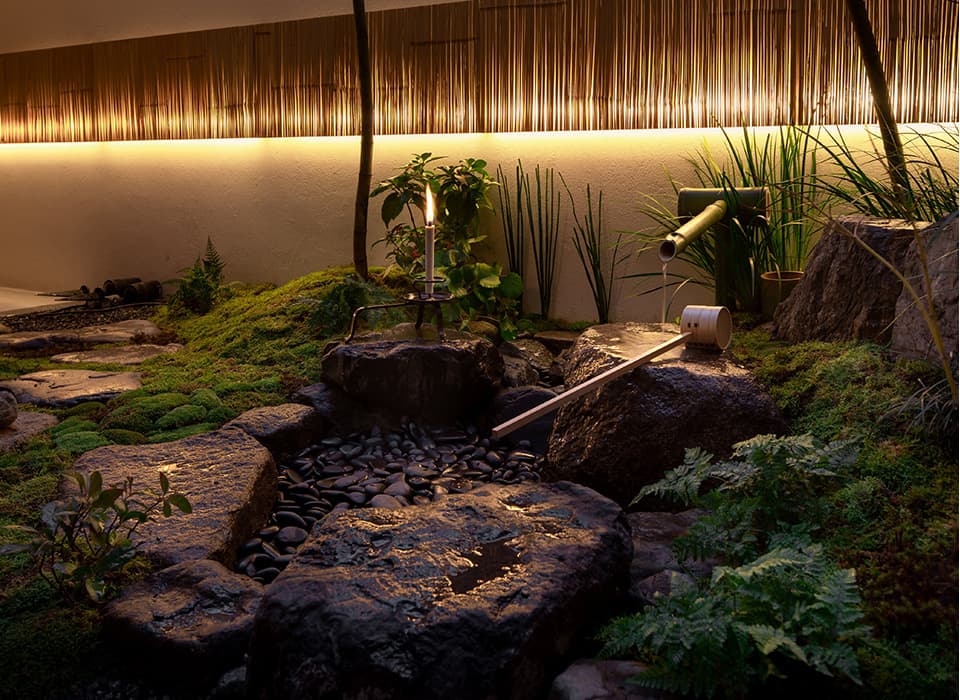 DAY1 3:00 PM
Check-in
After passing through an entryway lined with bamboo art, find yourself immersed in high quality bamboo craftsmanship from Arashiyama featured throughout the lobby, and take a breather with a seasonal welcome drink.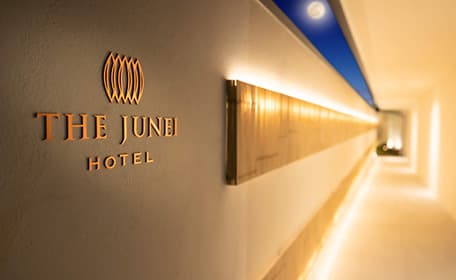 DAY1 4:00 PM
Feel at ease with an elegant Japanese sweet refreshment and
one of three specially selected teas from the Wazuka District of Uji.
While you're at it, appreciate the fine Kiyomizu-yaki pottery.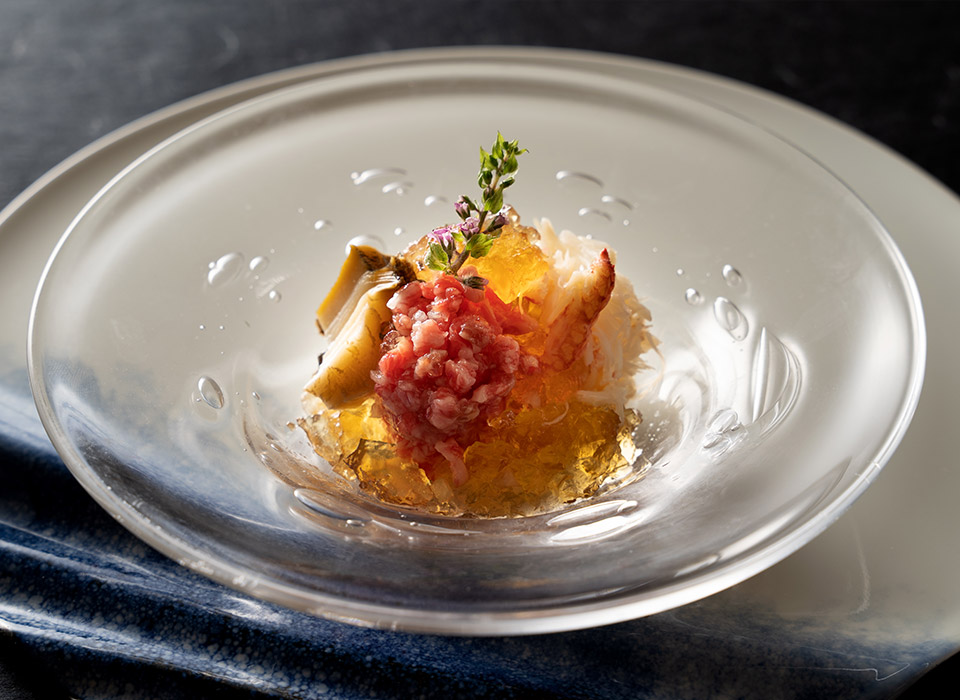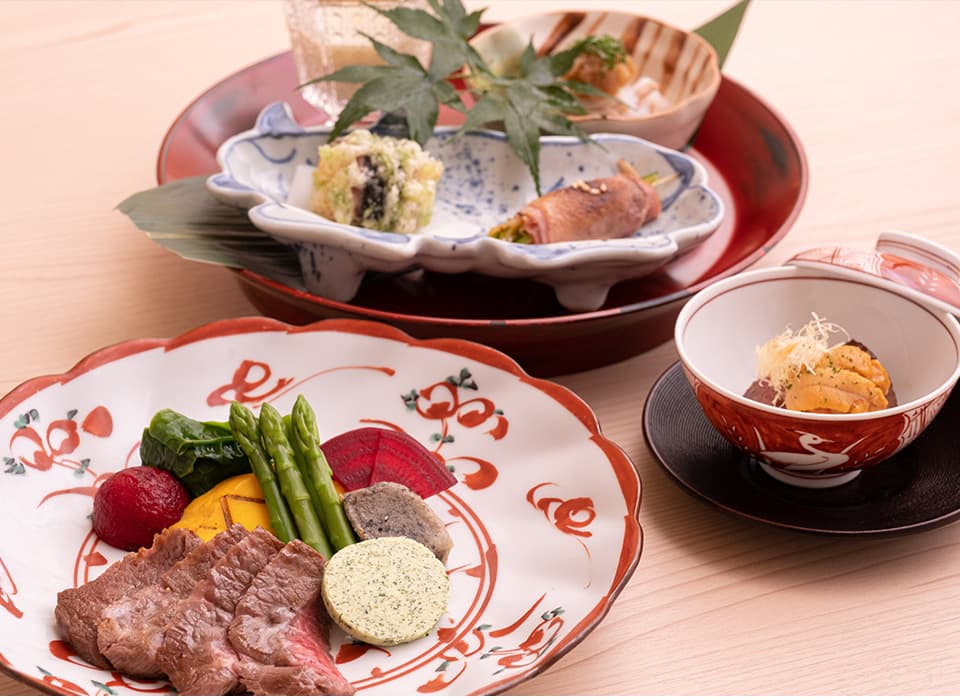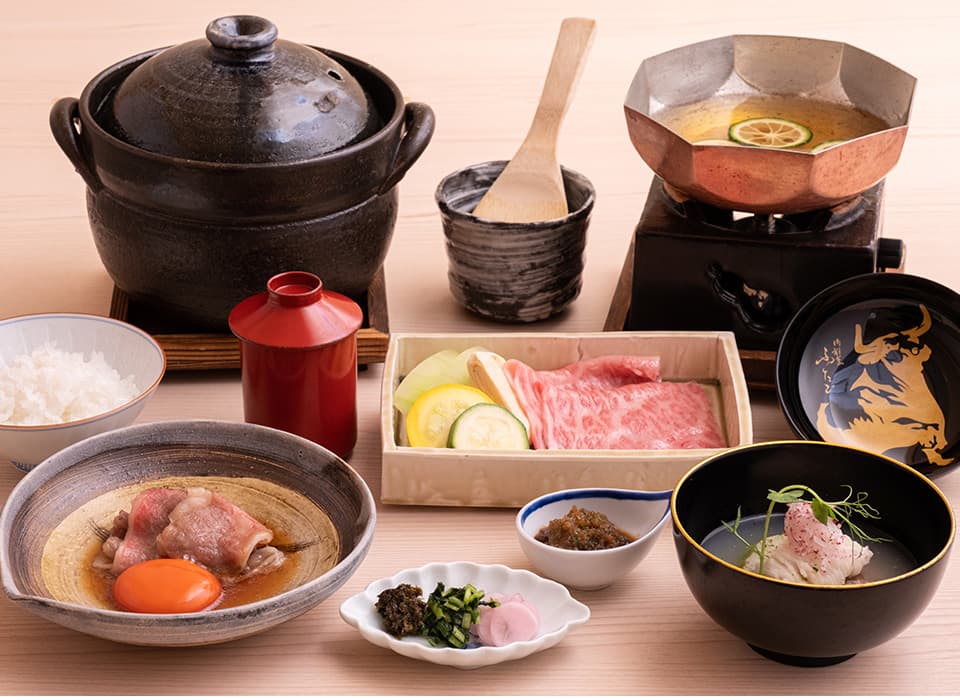 DAY1 6:00 PM
Enjoy the seasonal flavors and beauty of Japanese cuisine with a special Wagyu course meal at Niku Kappou Futago, which brings out all the potential of Japanese beef.
Mark a special occasion with a Flower Beef presentation dish.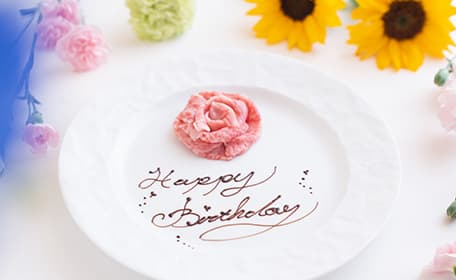 DAY1 9:00 PM
Immerse yourself in the beauty of nature by watching fireflies at the Gion Shirakawa River, and enjoy the iconic scenery of kawadoko riverside seating lining the Kamo River.
After returning to the hotel, find your room decorated for the Anniversary Plan with rose petal-shaped bath oil arranged on your bed. A surprise cake can be brought to your room at any time you like.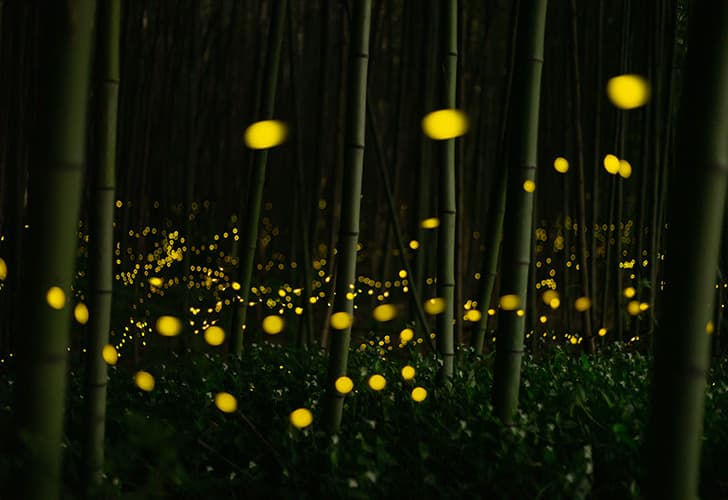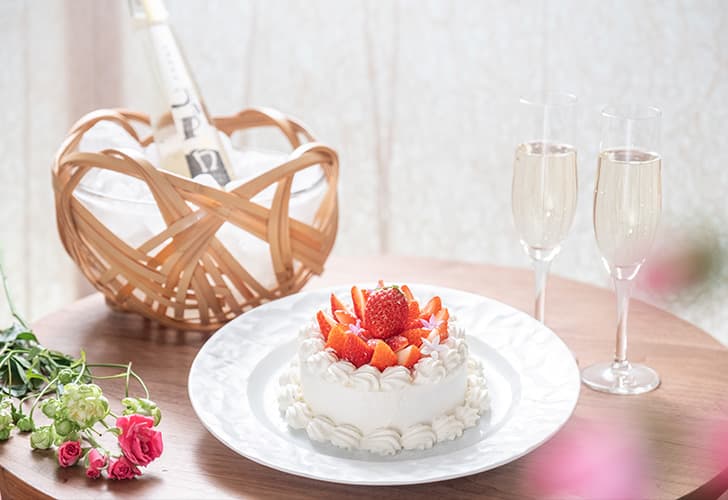 DAY 2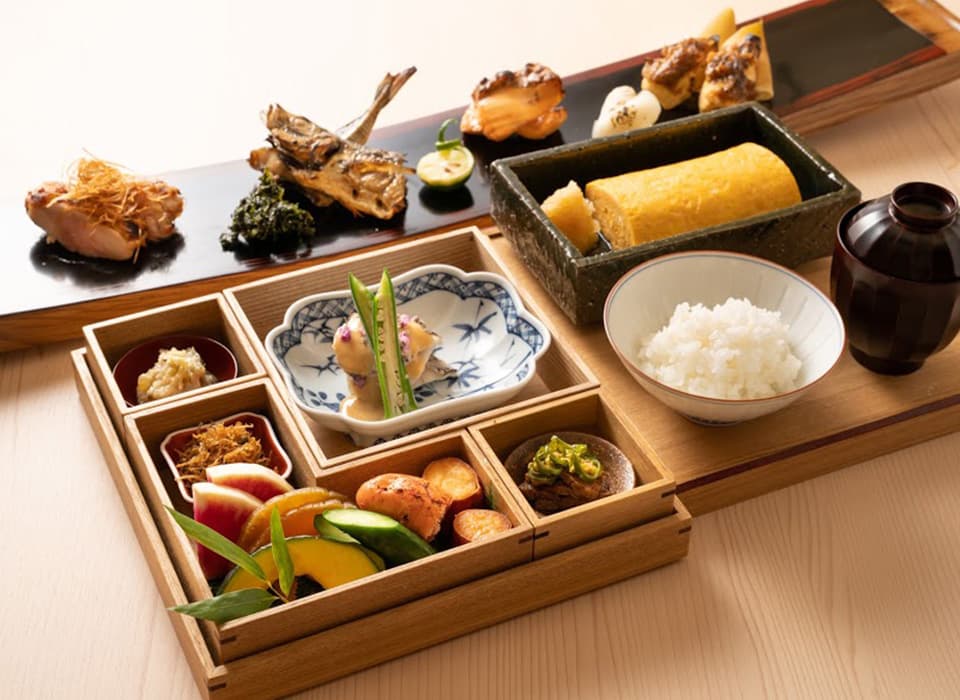 DAY2 9:00 AM
Enjoy a Kyoto style breakfast at Niku Kappou Futago.
All the best local ingredients are presented with finesse which will give you a state of tranquility to start your day.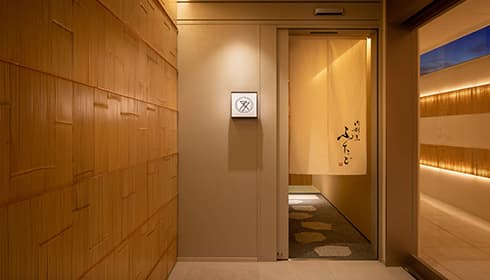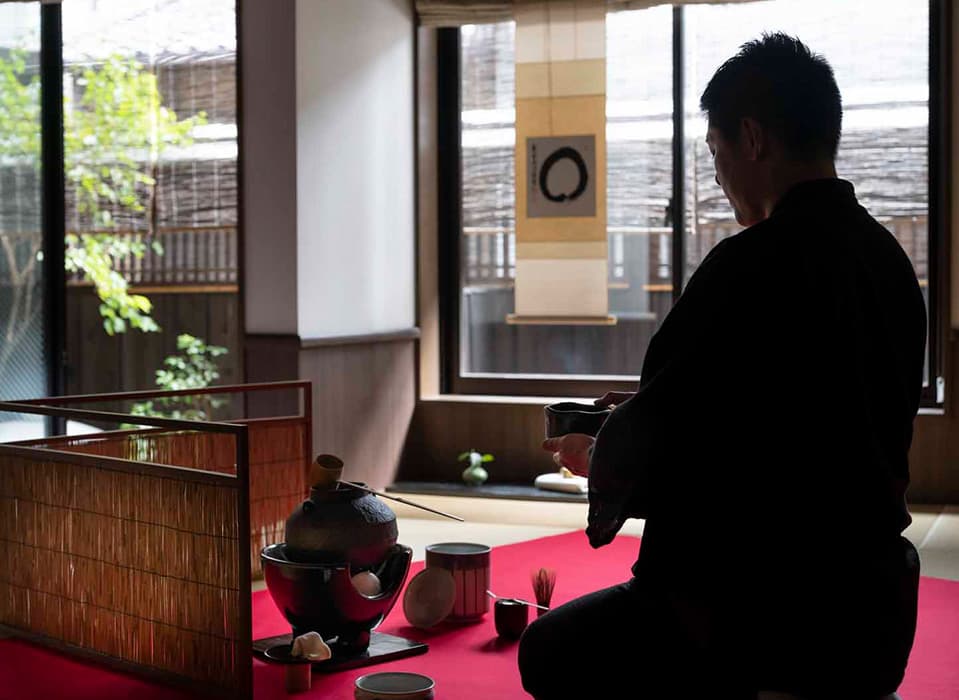 DAY2 10:00 AM
Enjoy a tea ceremony experience in the privacy of your own guest room, with the tea master and tools all brought directly to your tatami-filled room.
DAY2 12:00 PM
Lose yourself in the austere beauty of a nearby temple.
The rainy season is a time when the refined tastes of Kyoto become more apparent. It makes for the perfect opportunity to enjoy sights such as green maple trees, beautifully blooming hydrangea and irises, and the especially fresh-looking appearance of the moss covered Kokedera temple.

Kyoto's Gion Festival takes place over the entire course of July, with the especially lively times being when you can see the floats all decorated and lit up during the Saki-Matsuri (July 14-17) and Ato-Matsuri (July 21-24). Around the hotel, you can enjoy green maples around Tofukuji Temple and Senyuji Temple, or if you're willing to go a bit further for some hidden spots, try Enkoji Temple, Rurikoin Temple, Rengeji Temple, the Kibune area, and Hakuryuen Garden.

The seventh month of the old agricultural calendar falls in what is currently August, so this is when Kyoto glistens with décor for the Tanabata Star Festival. You can appreciate the festivals at Kitano Tenmangu Shrine and Kibune Shrine, as well as at light-up events at the Kamo River and Horikawa River. You can also look forward to a Tanabata themed event on the hotel grounds.