Search for Rooms

Guaranteed Best Rate
Booking on our official website guarantees you the best rate
Recommended Ways to Spend Your Time
To help you make the most of an unforgettable trip,
we have prepared some seasonal reccommended spots and experiences.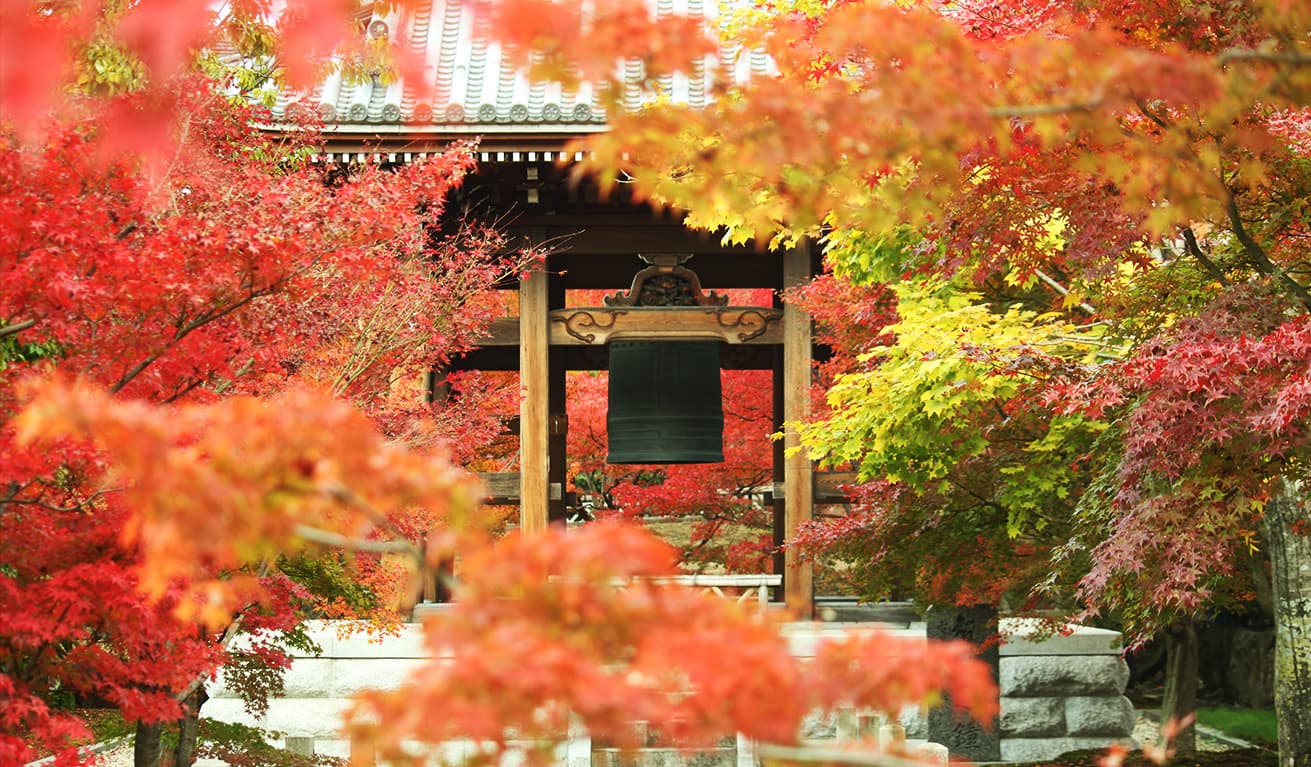 THE JUNEI HOTEL's Recommended Autumn Plans
Although the weather is still warm following Kyoto's August display of the Gozan-no-Okuribi fires, once this event ends the city takes its first steps into autumn.
There are many unfolding colors to enjoy, from blooming Fuyo hibicius to reddening shrubs like Hagi bushclover and Dodantsutsuji, and then on through the maple leaf season.
An Example Recommended Route:
DAY 1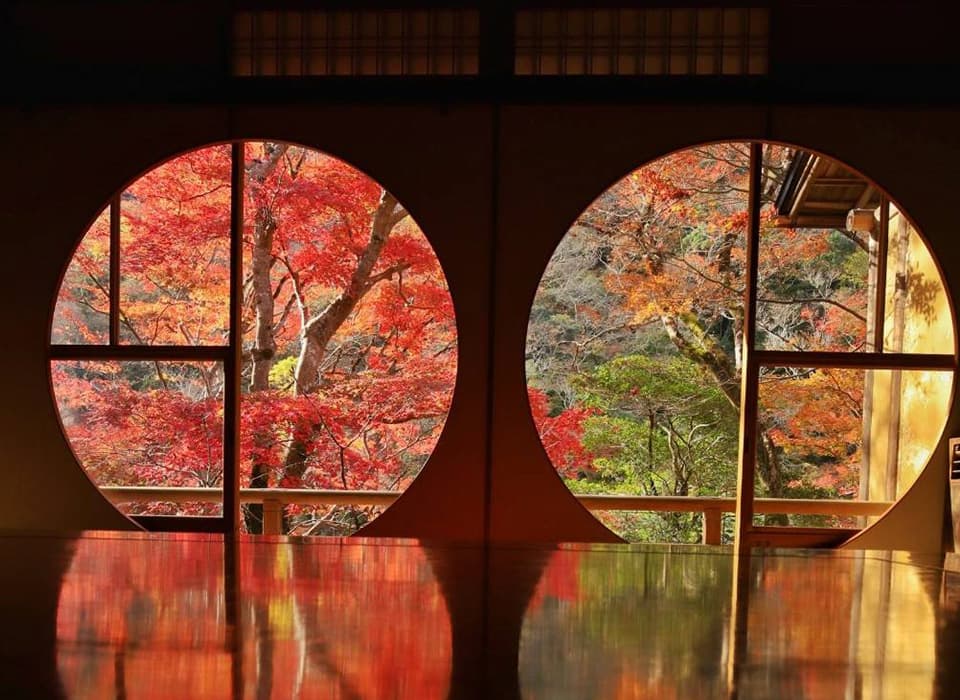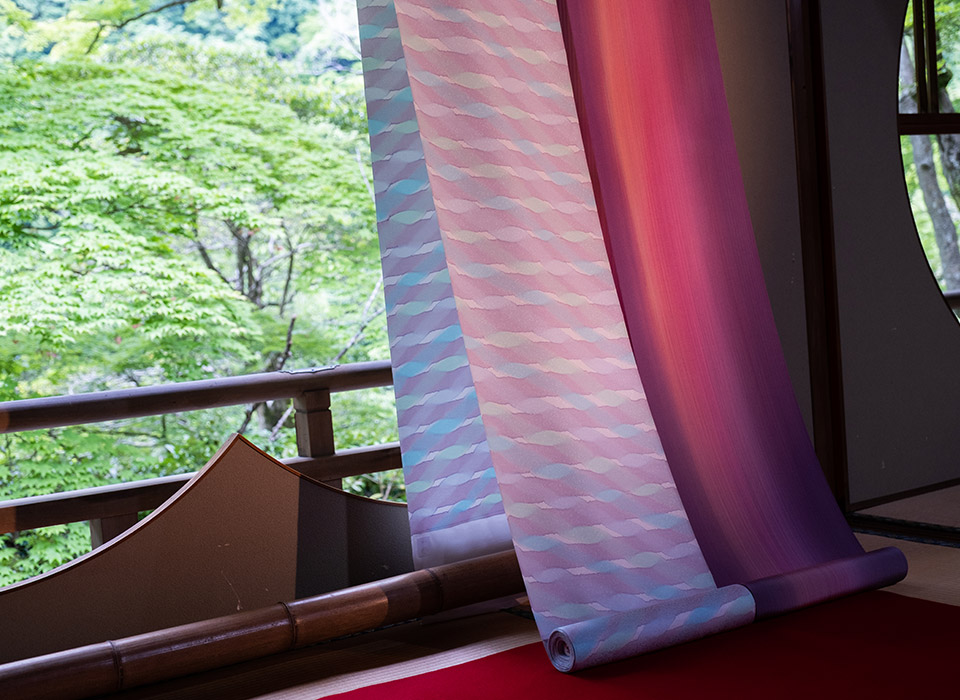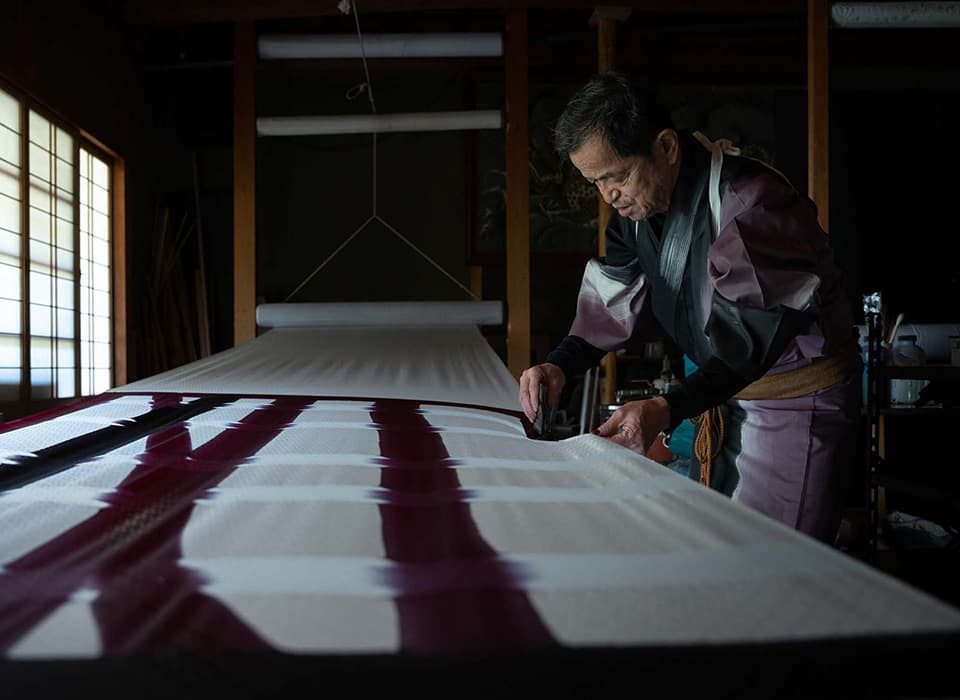 DAY1 11:00 AM
Head to Arashiyama to enjoy the traditional scenery, including the pristine view of the Katsura River framed by autumn leaves, as seen best from the Yusai-tei Villa.
There, try your hand at using color-changing dye called "Korozen," also known as "sunlight dye."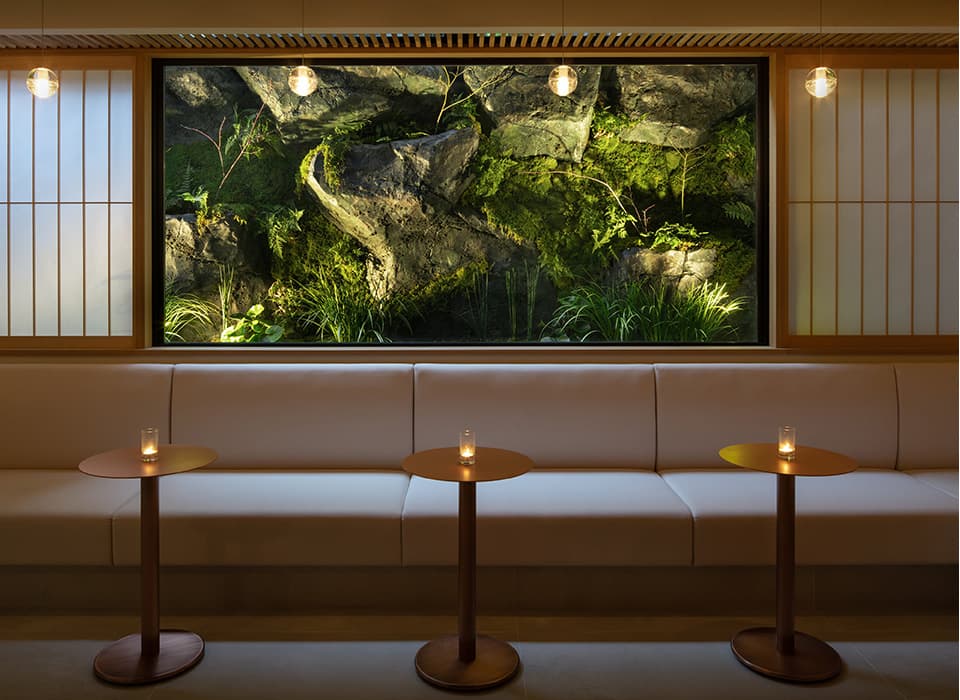 DAY1 3:00 PM
Check-in
After passing through an entryway lined with bamboo art, find yourself immersed in high quality bamboo craftsmanship from Arashiyama featured throughout the lobby, and take a breather with a seasonal welcome drink.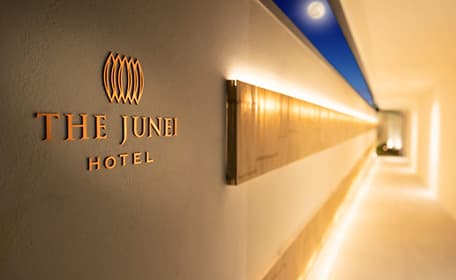 DAY1 4:00 PM
Feel at ease with an elegant Japanese sweet refreshment and
one of three specially selected teas from the Wazuka District of Uji.
While you're at it, appreciate the fine Kiyomizu-yaki pottery.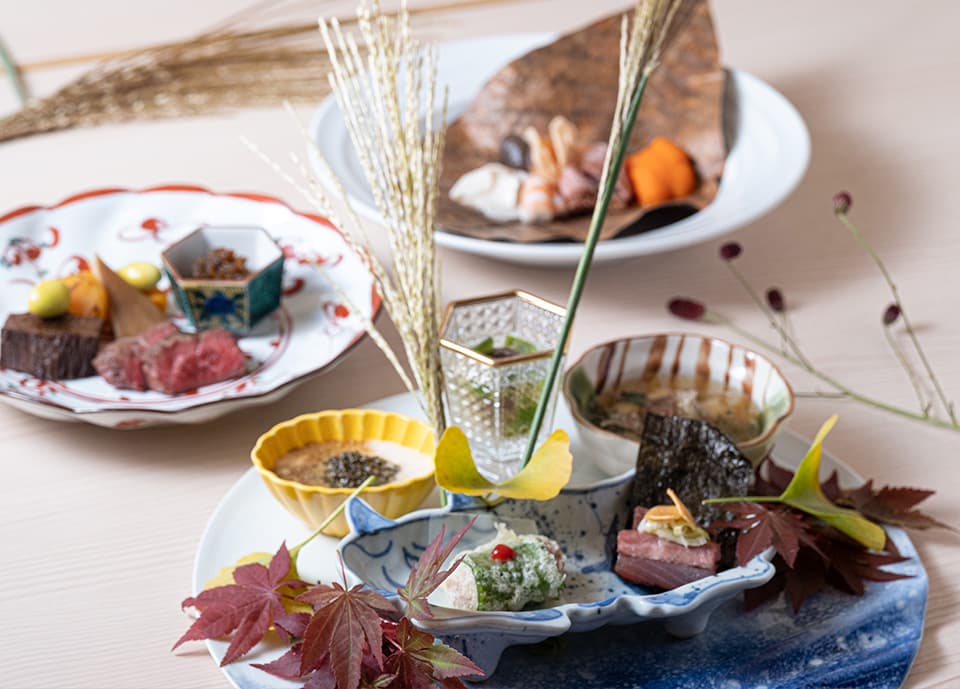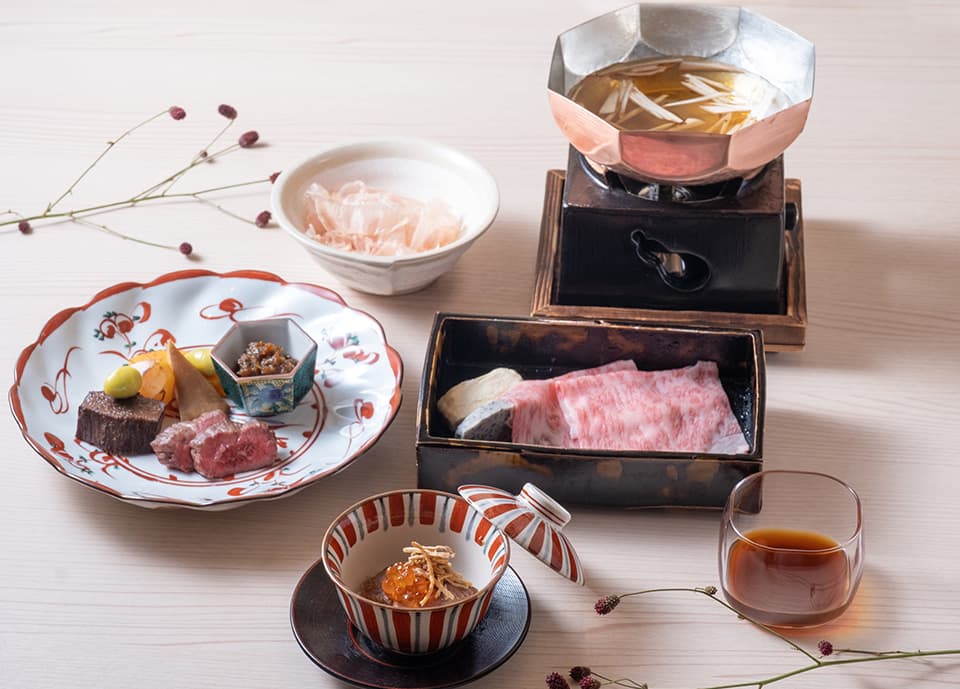 DAY1 5:00 PM
Enjoy the seasonal flavors and beauty of Japanese cuisine with a special Wagyu course meal at Niku Kappou Futago, which brings out all the potential of Japanese beef.
Mark a special occasion with a Flower Beef presentation dish.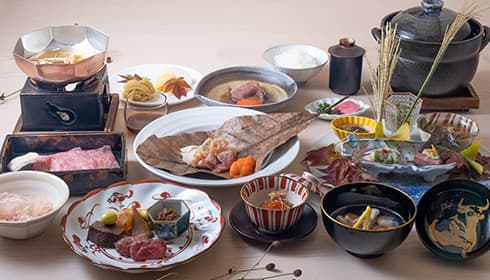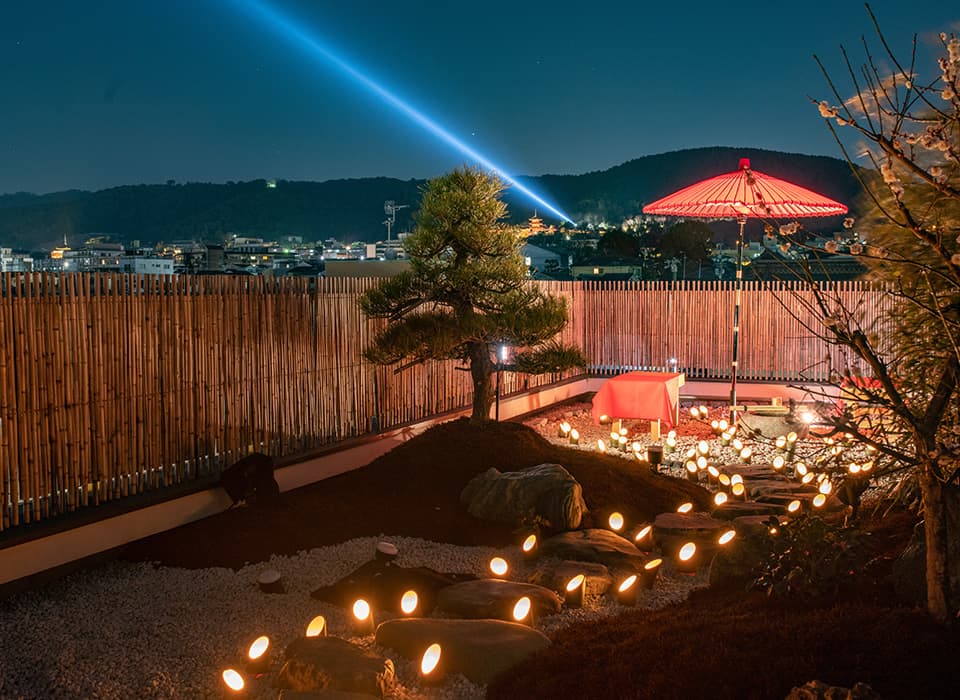 DAY1 8:00 PM
Refresh yourself with a visit to the dry landscape garden on the roof.
DAY1 9:30 PM
Relax in bliss. After refreshing yoursel with a moonlit trip to the sauna, slip into an even deeper state of relaxation with an aroma oil massage.
Relieve yourself of travel weariness, body and soul.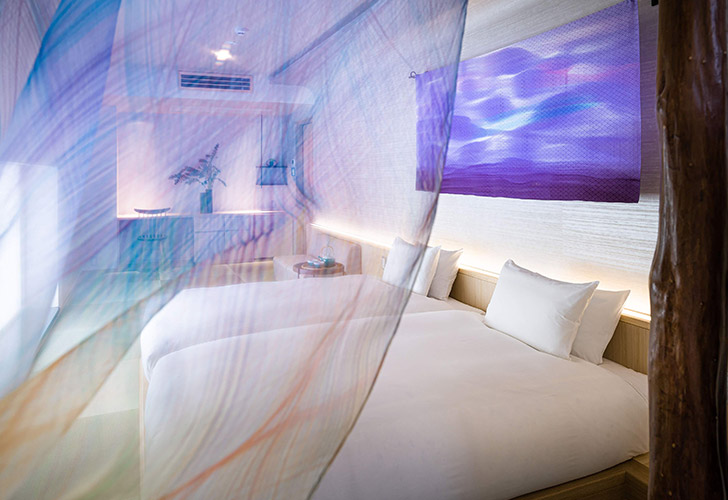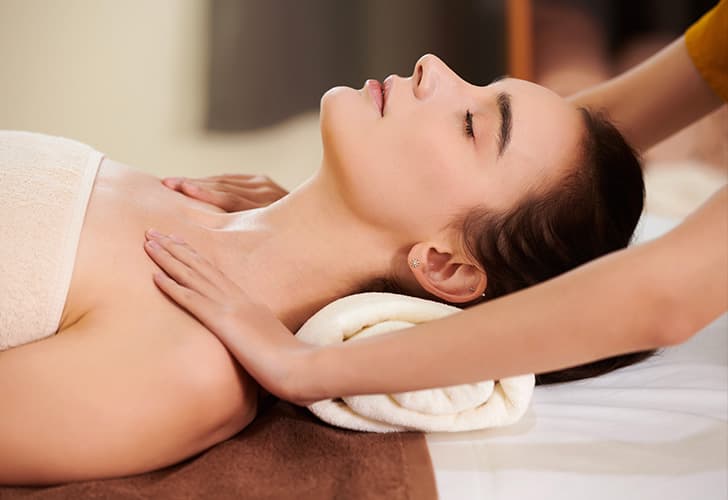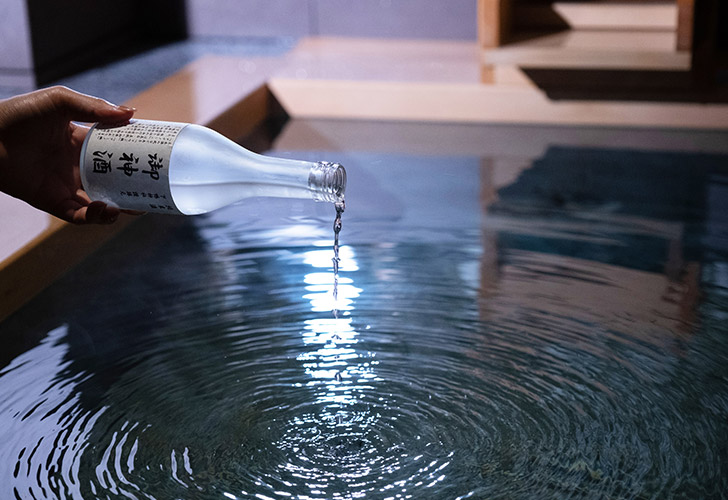 DAY 2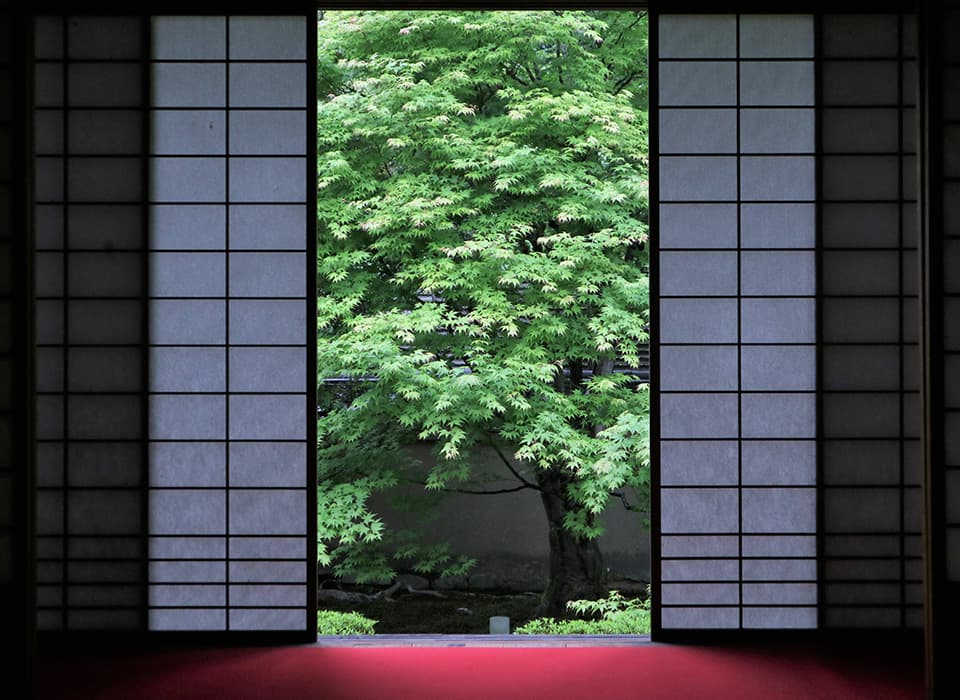 DAY2 7:00 AM
Engage in Mindfulness practice at Sennyuji Temple, where after a session spent in Zazen seated meditation or copying Buddhist sutras, you can also take part in a yoga class.
DAY2 10:00 AM
Enjoy a Kyoto style breakfast at Niku Kappou Futago.
All the best local ingredients are presented with finesse which will give you a state of tranquility to start your day.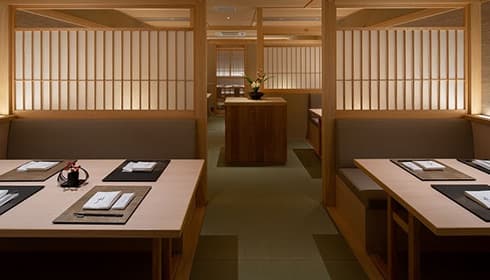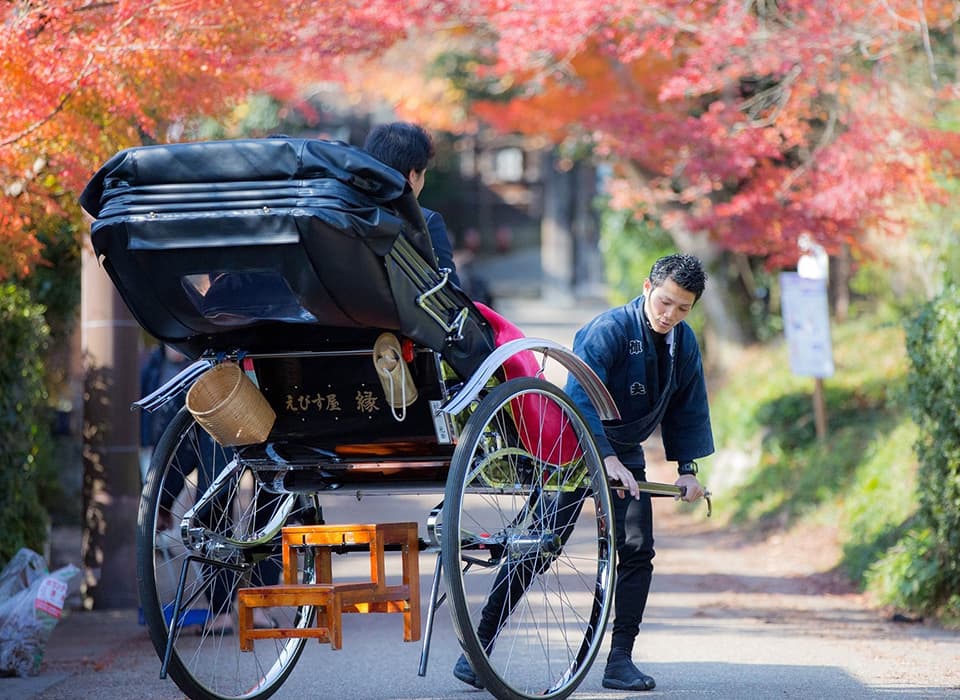 DAY2 11:00 AM
Take off on a rickshaw ride departing from THE JUNEI HOTEL entrance, and after this breezy way to take in the scenery, enjoy strolling through Kyoto's Higashiyama townscape.
DAY2 12:00 PM
Lose yourself in the austere beauty of
a nearby temple.
Around September, Kyoto welcomes Autumn with Hagi (Japanese bushclover), and nearby Hojuji Temple is a well-kept secret for seeing it in bloom. During the Harvest Moon, visit Daikakuji Temple for their "Kangetsu no Yube" boating event on Osawa Pond. Also around this time, you can find Fuyo hibiscus with white-to-pink petals at Tofukuji Temple and around the Gion Shirakawa area.

The autumn leaves begin to change around the second half of October. The Tsutenkyo Bridge of Tofukuji Temple is the most popular spot in Kyoto for appreciating the colored maples, and nearby lies the long-revered Senyuji Temple. It is a quiet place, surrounded by so many brillant red leaves that it almost feels as if your own white clothes might be dyed red among them.

Starting in the second half of November, the maples turn vibrant. You can apprecate them nearby at Chishakuin Temple, Chionin Temple, Eikando Temple, Nanzenji Temple, Konkai Komyoji Temple, and Shin'nyodo Temple, and if you go a bit further, you can also take in the sights at Shorenin Temple, Manshuin Temple, Rurikoin Temple, Tenryuji Temple, and Arashiyama's Togetsukyo Bridge.