We guarantee the best room rate through our official website.
Recommended Ways to Spend Your Time
To help you make the most of an unforgettable trip,
we have prepared some seasonal reccommended spots and experiences.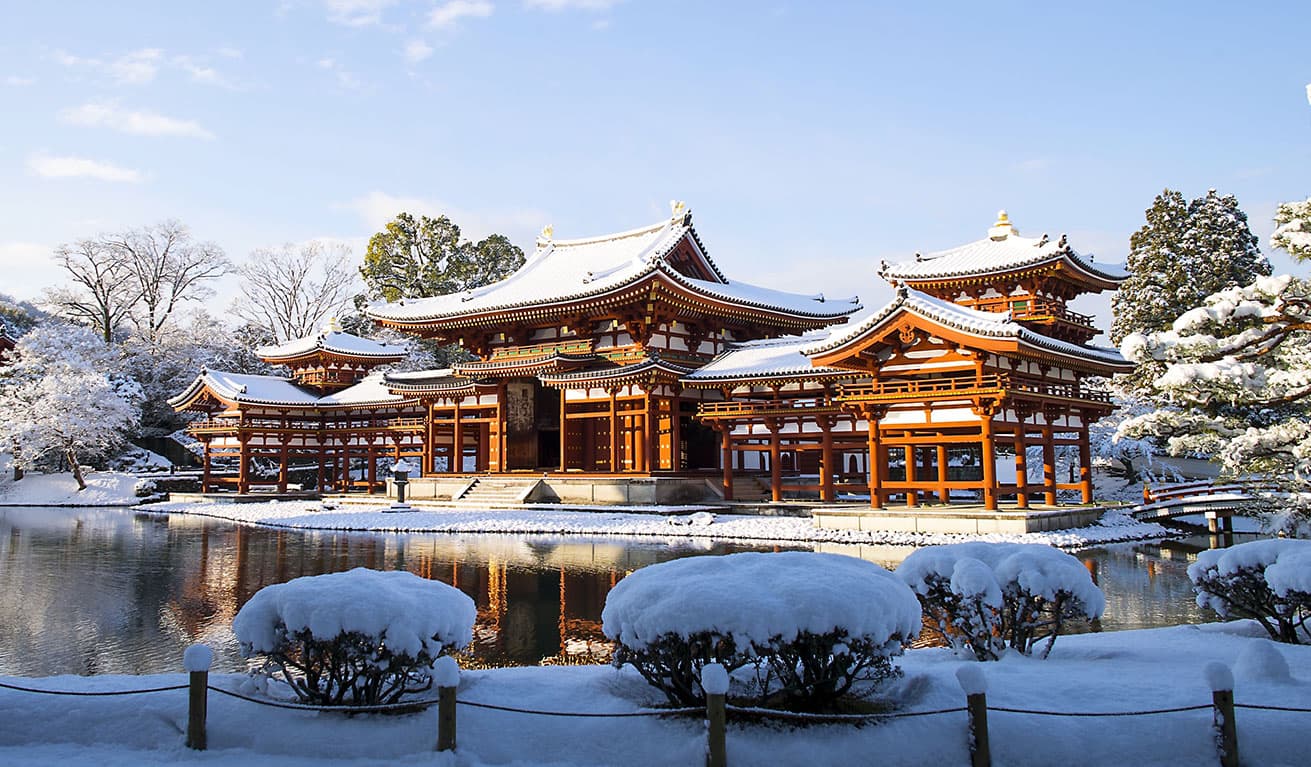 THE JUNEI HOTEL's Recommended Winter Plans
Once the autumn leaves have fallen, Kyoto welcomes winter, characteristically cold for how the air settles in the city's basin-like geography.
One of the best ways to appreciate Kyoto is by enjoying the various rituals to ring in the New Year, and if you encounter many of the famous temples and gardens covered with snow, it is certain to be a scene you'll never forget.
An Example Recommended Route: DAY 1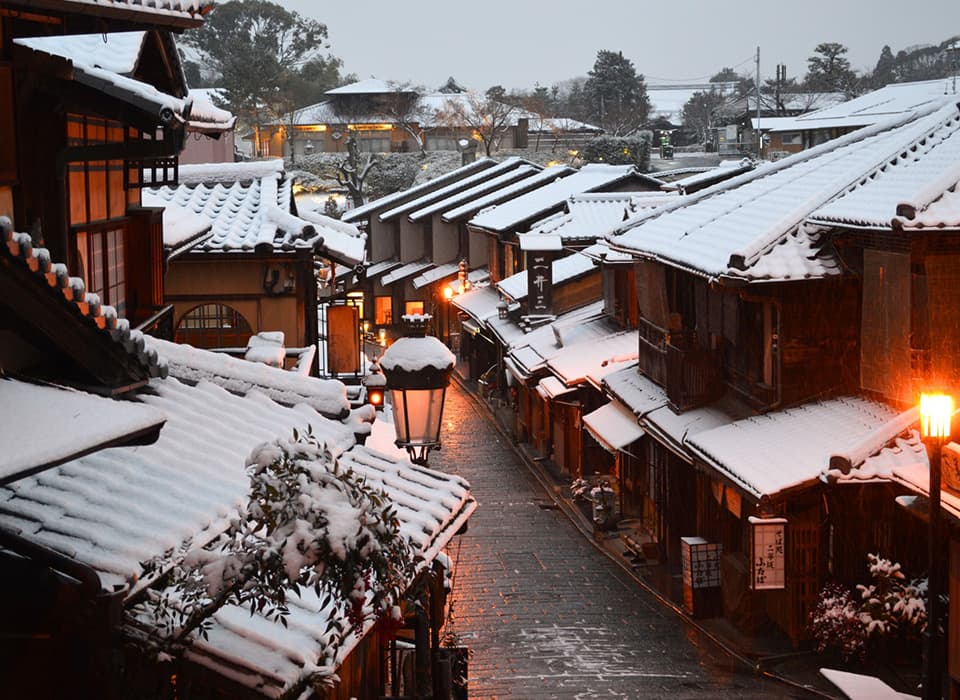 DAY1 1:00 PM
Arrive via Kyoto Station, and then after leaving your luggage at the hotel, head to the nearby Power Spot, Seimei Shrine.

Pick up some Kyoto original souvenirs by visiting some of the nearby shops, like Toraya for Kyoto-only varieties of yokan sweets, Quon for chocolate made with bancha tea, Honda Miso for Kyoto style white miso paste, Sasaki Brewery for sake, Fuka for dumplings made with fu (a local wheat gluten delicacy), and the Kamishichiken area for local style tofu.
DAY1 3:00 PM
Feel at ease with an elegant Fu-no-yaki refreshment and
one of three specially selected teas from the Wazuka District of Uji.
While you're at it, appreciate the fine Kiyomizu-yaki pottery.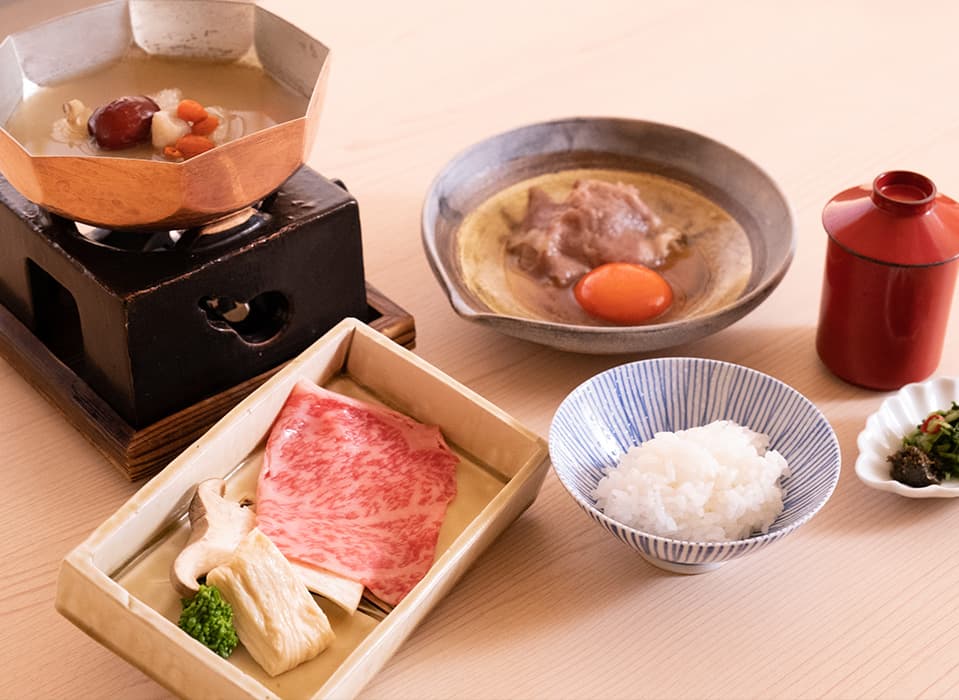 Enjoy the seasonal flavors and beauty of Japanese cuisine with a special Wagyu course meal at Niku Kappou Futago, which brings out all the potential of Japanese beef. Mark a special occasion with a Flower Beef presentation dish.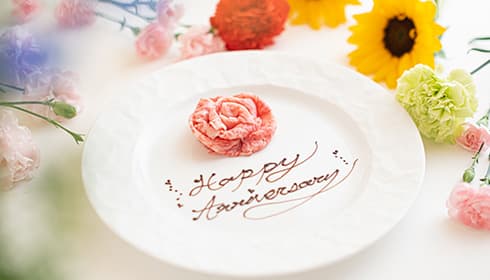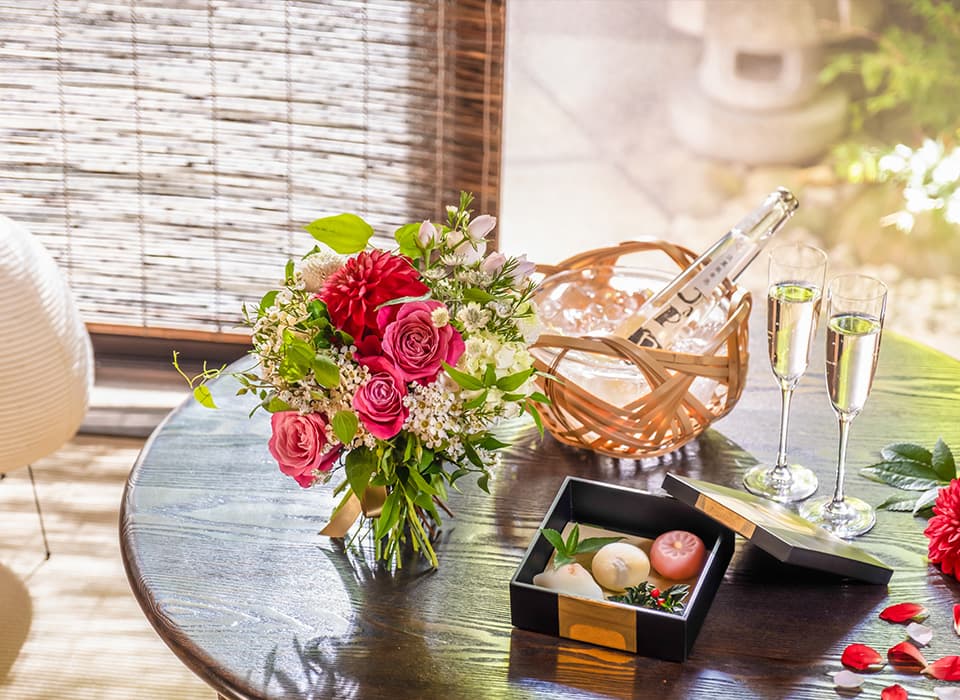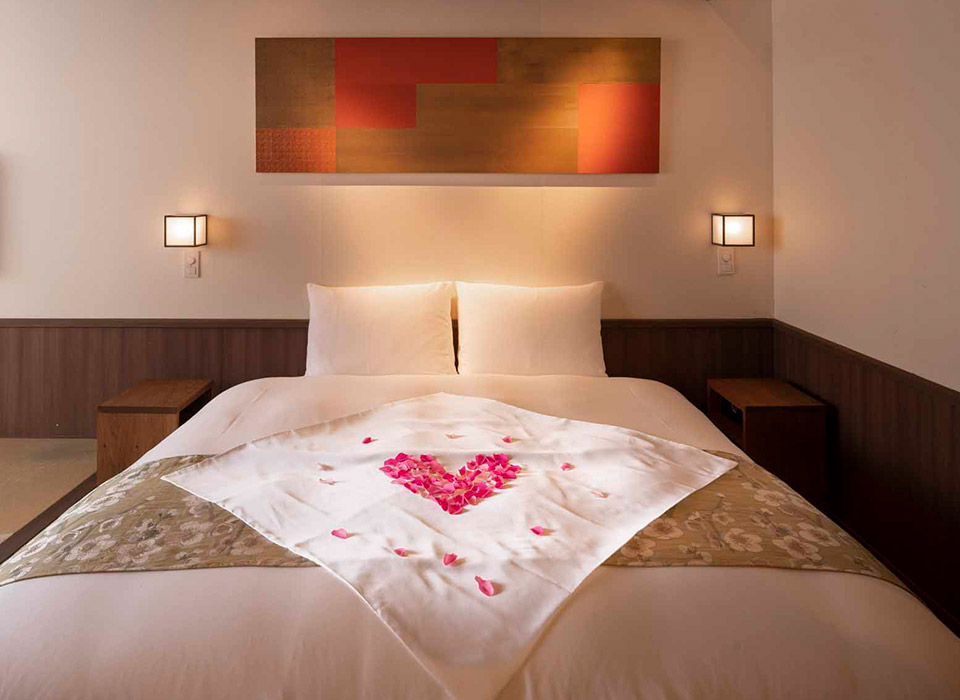 When enjoying the Anniversary Plan for your stay, delight in surprising your loved one with rose petal decorations upon returning to your room. A birthday cake can also be delivered at your choice of timing.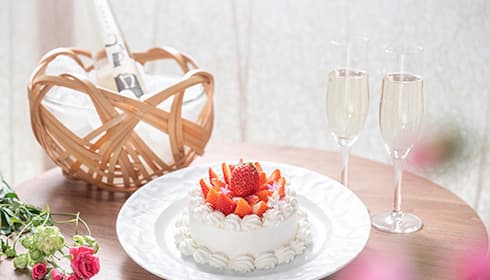 DAY1 9:00 PM
After a long journey, it's time to relax to the fullest in your guest room. After a luxurious dip in the hydrogenated water in a Shigaraki ceramic bathtub, refresh yourself body and soul with an aroma oil massage.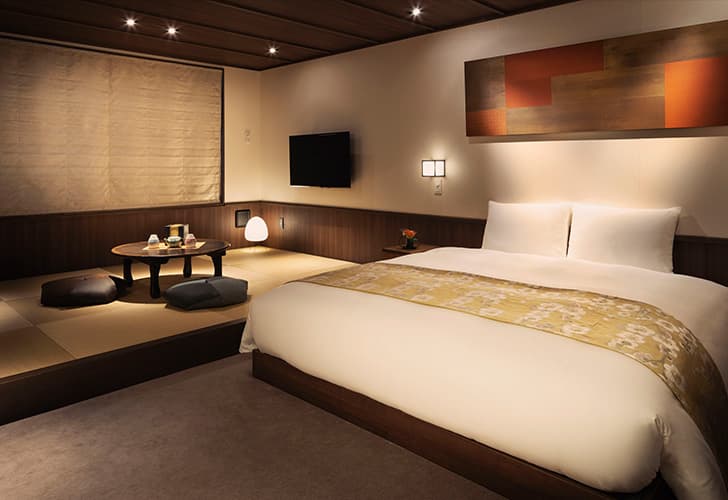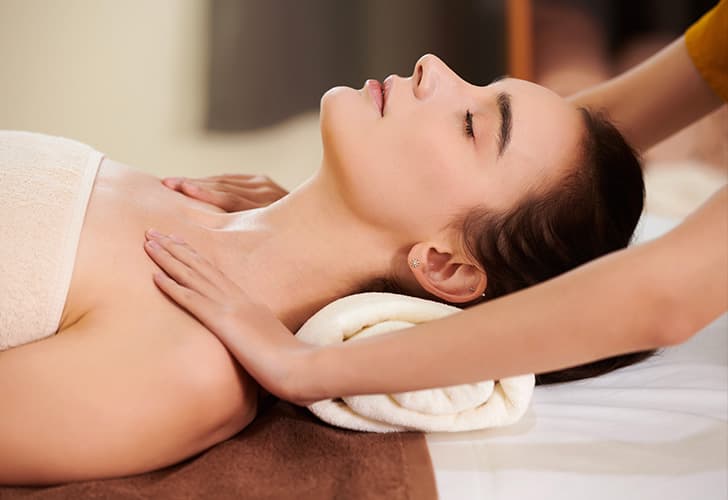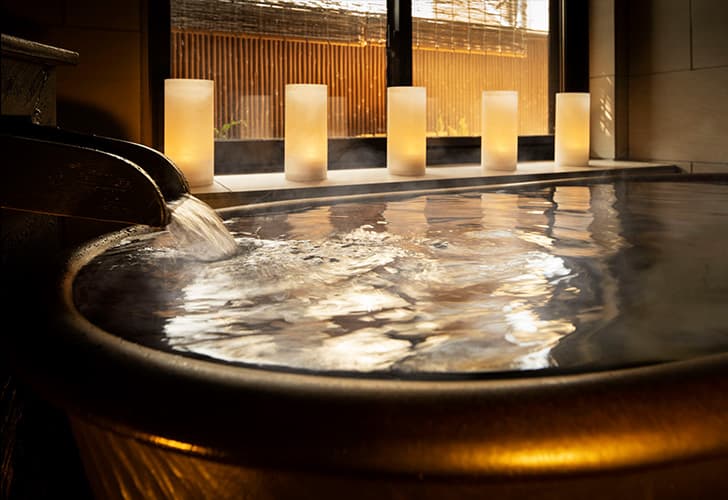 DAY 2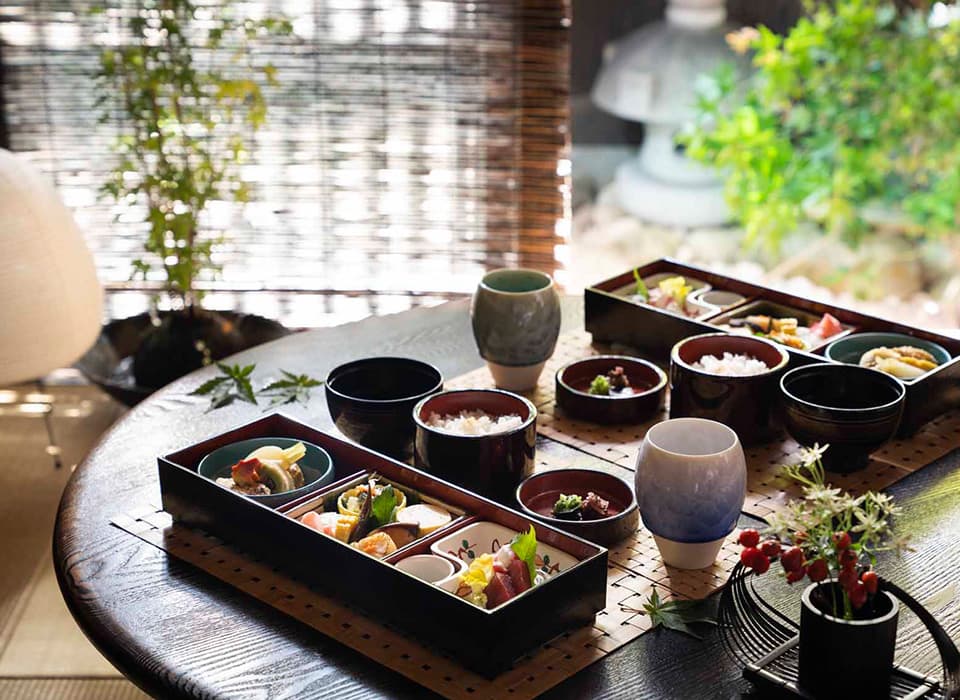 DAY2 8:00 AM
After soothing away the last of your stress with a hydrogenated bath first thing in the morning, enjoy a Shidashi style catered breakfast in the privacy of your room.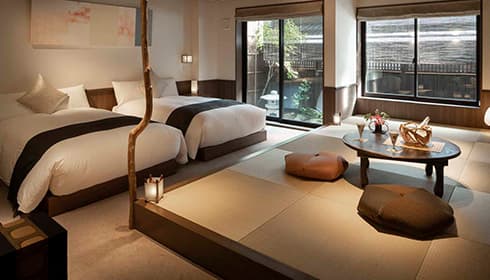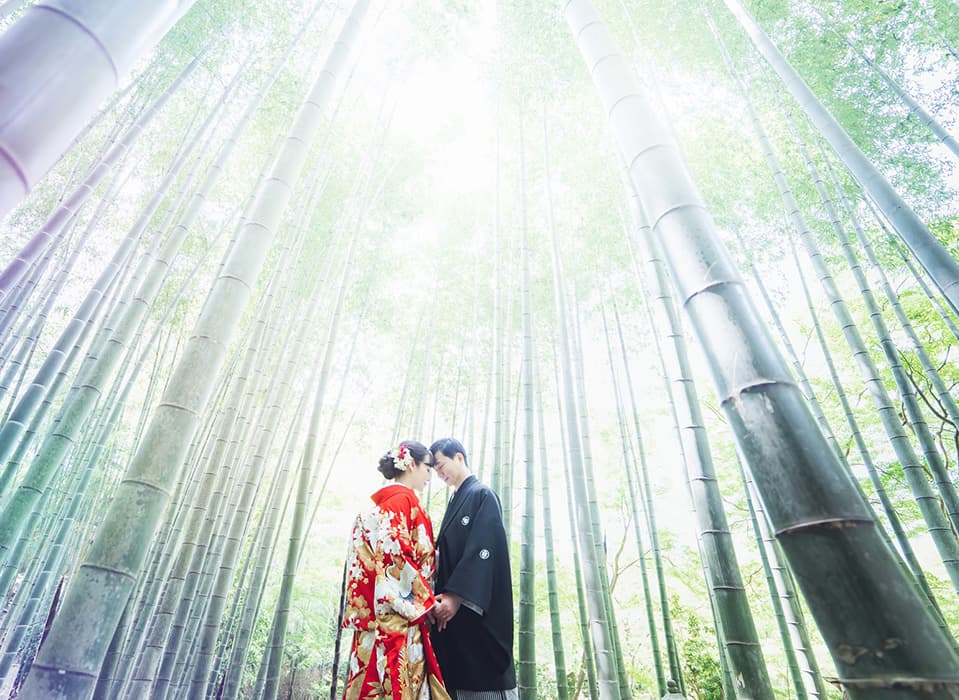 DAY2 11:00 AM
Appreciate the "borrowed landscape" technique in the scenery of Kyoto's temples, and save a piece of it with you with a personal photographer.
DAY2 1:00 PM
Lose yourself in the austere beauty of a nearby temple.
In December the ground is carpeted with maple leaves and Dodantsutsuji bushes turn crimson. After that, the early blooming winter cherry blossoms, Kanzakura, start to bloom in hidden spots like Jikishian Temple, Myorenji Temple, and Myokakuji Temple. One of the other poetic winter sights is the Arashiyama Hanatoro event, with lanterns giving the bamboo forest an especially mystical feel.

Come January, Kyoto is filled with events to mark the start of the New Year, like the Kemari-Hajime event at Shimogamo Shrine. Kemari was a kickball game enjoyed by Heian Period court nobles, so great care is taken to remain elegent while kicking a deerskin ball and keeping it from hitting the ground. Kamigamo Shrine hosts a Mayoke Nanakusagayu event, serving a rice gruel with seven roots and herbs said to ward off illness. When it snows, the usual landscapes of Kyoto's shrines and temples change into a magical silver landscape. It is said that Kinkakuji, the Golden Pavilion, is at its most beautiful when the rooftops and gardens are covered with snow. If you're up for a long daytrip away from the city, take in the deeper snowy landscape and village of thatched-roof cottages in Miyama.

In late February through March, visit Kitano Tenmangu Shrine, a famous landmark for plum blossoms.
There are over 1500 trees of over 50 varieties of plum blossom with both early and late bloomers. At the nighttime light-up events, you can enjoy an especially fantastical atmosphere.
In addition, the expansive green space found on the Kyoto Imperial Palace grounds includes a garden of over 200 plum trees, and 70 peach blossom trees which bloom around the same time.