We guarantee the best room rate through our official website.
Recommended Ways to Spend Your Time
To help you make the most of an unforgettable trip,
we have prepared some seasonal reccommended spots and experiences.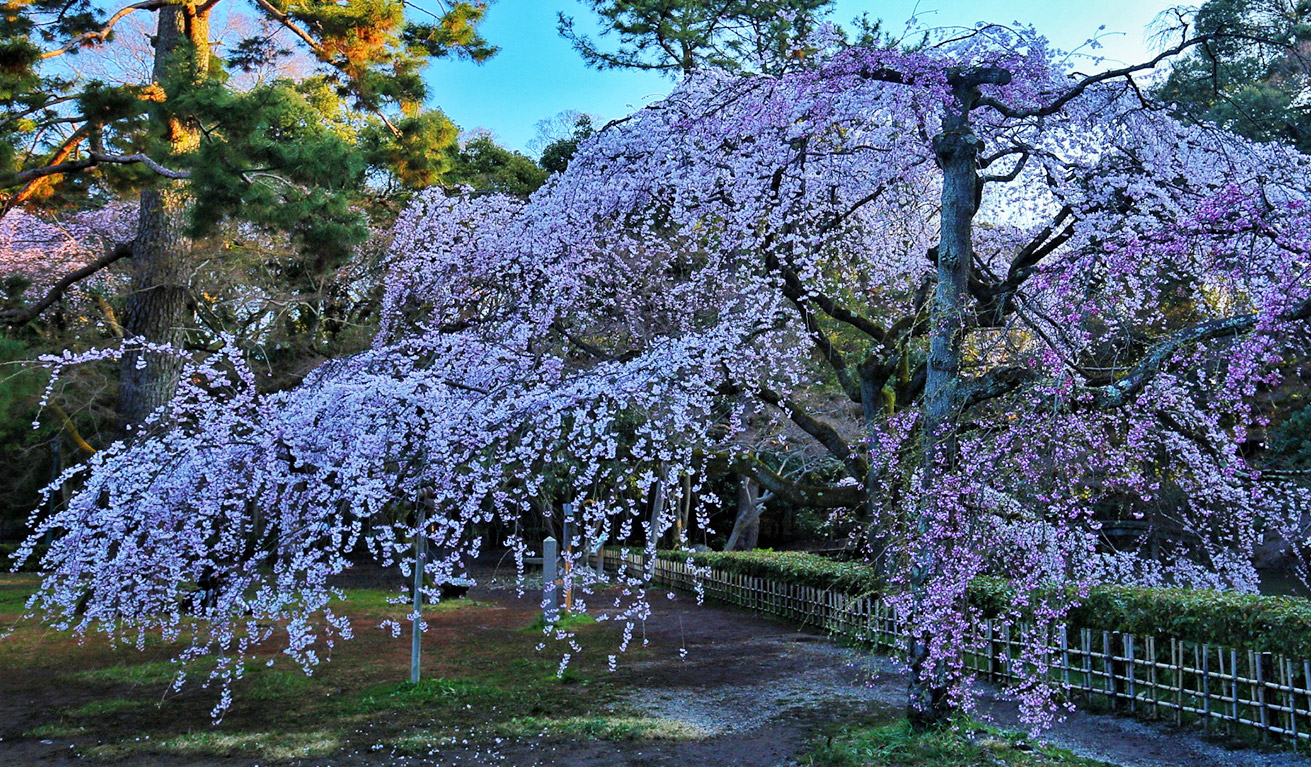 THE JUNEI HOTEL's Recommended Spring Plans
The Setsubun holiday in February harkens the first signs of spring in Kyoto.
Following Setsubun, the plum gardens flourish with fragrant flowers, and then a romantic cherry blossom season rolls in from the early bloomers down to the famous late bloomers, such as those at Ninnaji Temple.
An Example Recommended Route:
DAY 1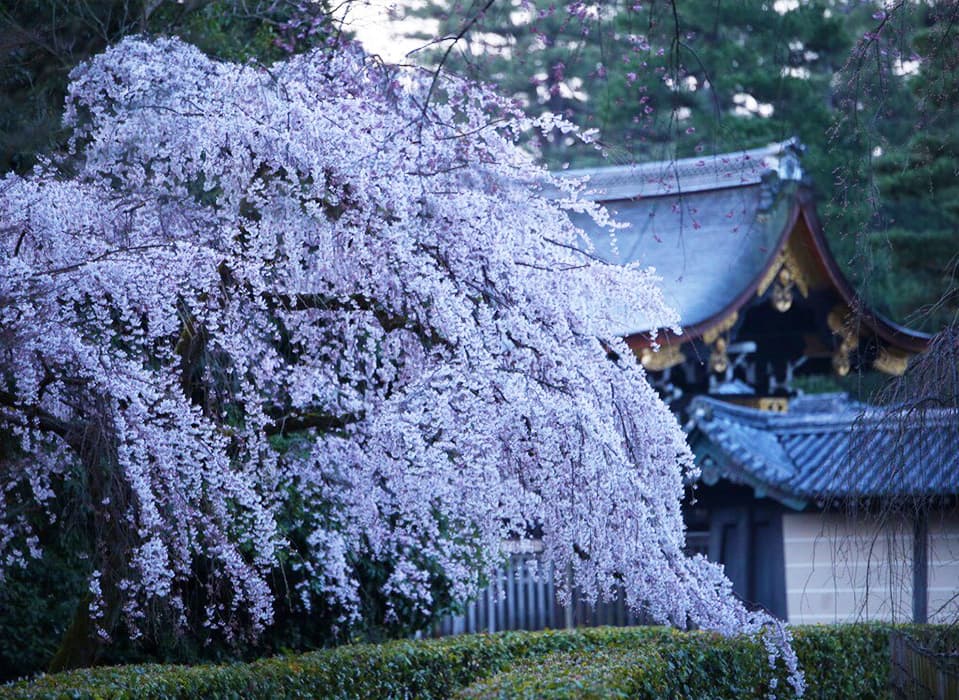 DAY1 1:00 PM
Stroll around the cherry blossoms blooming on the Kyoto Imperial Palace grounds.
Along the way to the hotel, stop at Toraya's tea room for some matcha and a traditional sweet, called wagashi.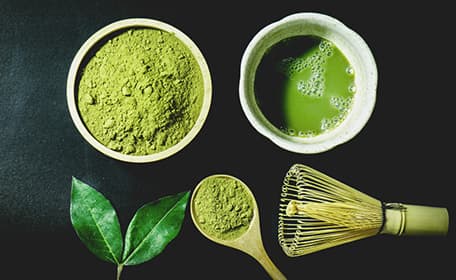 DAY1 3:00 PM
Feel at ease with an elegant Fu-no-yaki refreshment and
one of three specially selected teas from the Wazuka District of Uji.
While you're at it, appreciate the fine Kiyomizu-yaki pottery.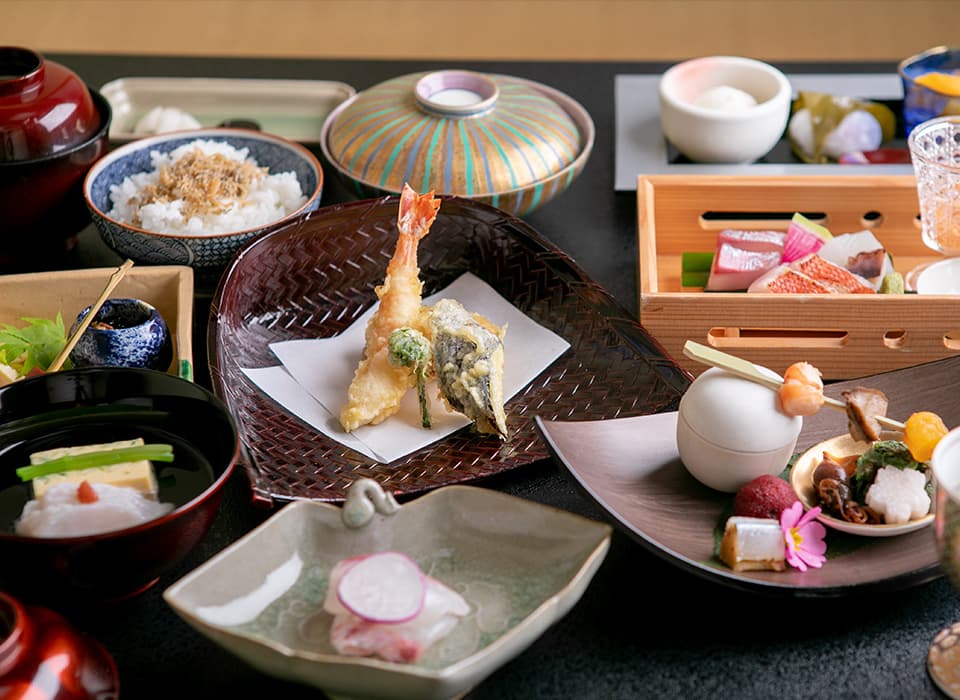 DAY1 6:00 PM
Enjoy a fine Kyoto style kaiseki meal at one of our many recommended restaurants.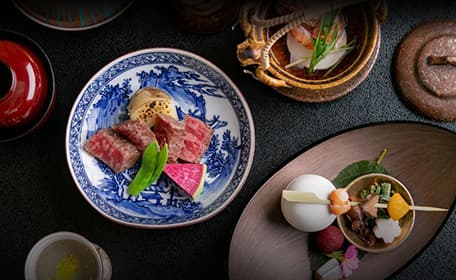 DAY1 9:00 PM
After a full day and long travels, it's time to relax at the hotel.
After a luxurious dip in the hydrogenated water in a Shigaraki ceramic bathtub, refresh yourself body and soul with an aroma oil massage.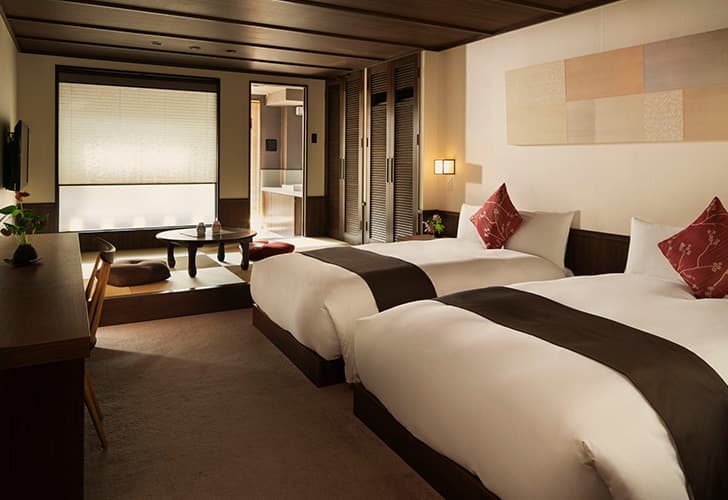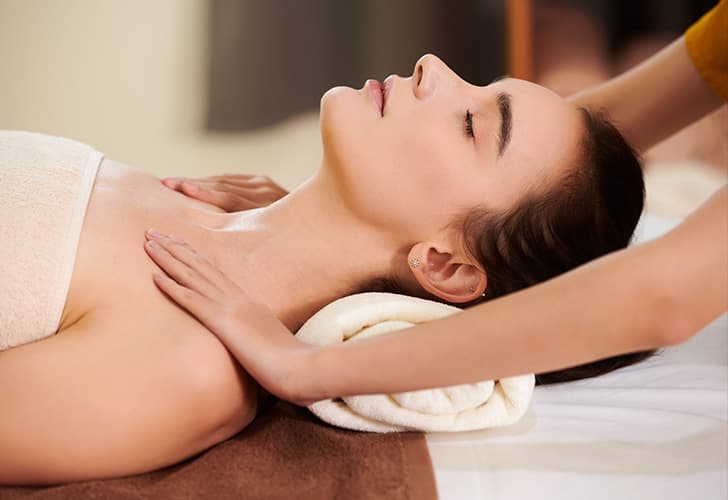 DAY 2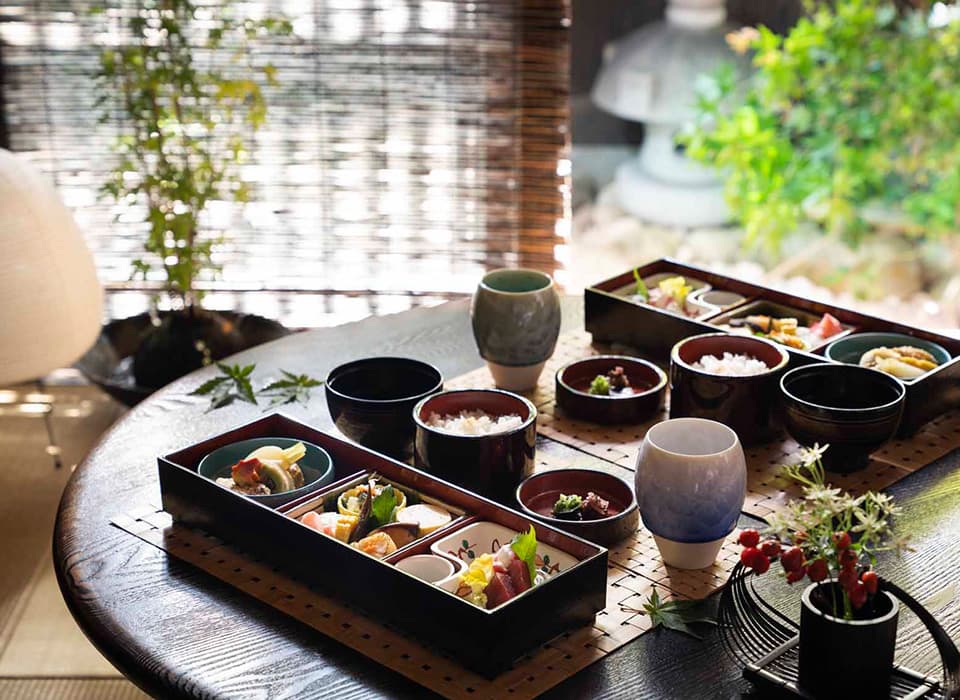 DAY2 9:00 AM
After soothing away the last of your stress with a hydrogenated bath first thing in the morning, enjoy a Shidashi style catered breakfast in the privacy of your room.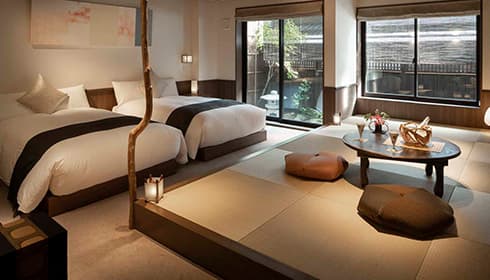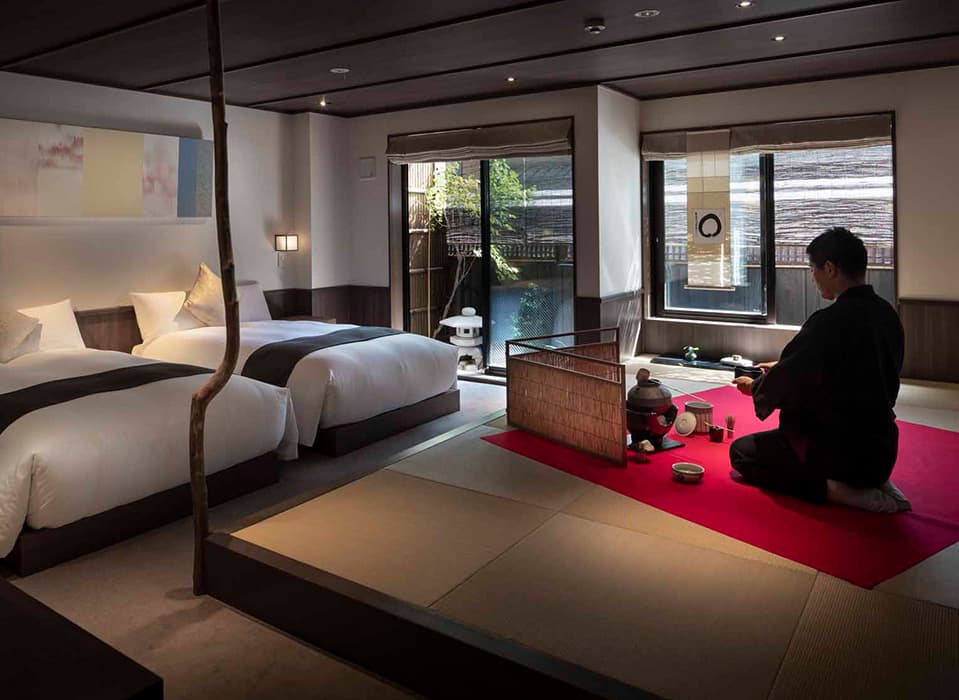 DAY2 10:00 AM
Experience a private tea ceremony in the tatami area of your guest room, the perfect opportunity to enjoy a cup of fresh matcha and appreciate the tea master's manner and selected tools.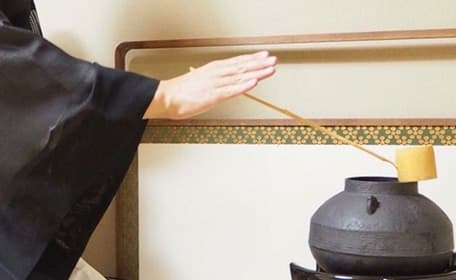 DAY2 12:00 PM
Lose yourself in the austere beauty of a nearby temple.
In late March to early April, the cherry blossoms bloom in many famous places around Kyoto. One of our recommended spots is the 1200-year-old Hirano Shrine, home to over 400 cherry trees of about 60 varieties. For those coming early in the season, you can take a five minute walk from the hotel to Ichijo Modoribashi Bridge to appreciate the early blooming Kawazu cherry blossoms, which kick off the season in Kyoto.

The Heian Shrine has a nighttime cherry blossom concert with a special focus on classical music. You can see the rare Fukenzo variety of cherry blossom at Senbon Enmado Temple, and there are also spots around the hotel where you can see the green Gyoiko variety in bloom. If you would like a quiet cherry blossom viewing experience, we recommend the Kyoto Imperial Palace, Myokenji Temple, Ryuhonji Temple, Honpoji Temple, and Senbon Shakado Temple. If you're willing to go a bit further than the surrounding neighborhood, Myoshinji Taizoin Temple and Ninnaji Temple, home to the late-blooming Oshima variety, are also worthy cherry blossom viewing sites not far out of the way.

In the start of summer in May, the locals go to Ichijo Modoribashi Bridge to see fireflies. For another early summer riverscape in the mountains, we recommend a meal at the Kibune "kawadoko" riverside seating. For other dreamy spots to appreciate seasonal beauty, we reccomend Umemiya Shrine for hydrangea, the Kyoto Imperial Palace for wisteria, Shisendo Temple for azalea, and Enkoji Temple for greenery.