Search for Rooms
Guaranteed Best Rate Booking on our official website guarantees you the best rate
An anniversary you'll never forget at
THE JUNEI HOTEL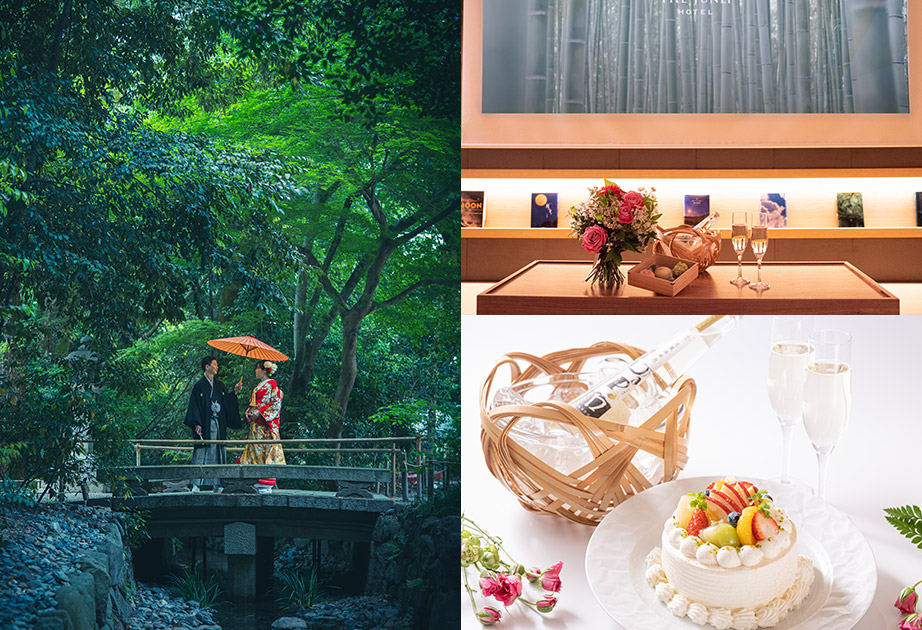 The JUNEI Garden Anniversary Plan,
blooming with love, gratitude, and your affection
Make wonderful new memories with your beloved during your anniversary stay at THE JUNEI HOTEL.
Give them a bouquet full of messages in flowers chosen for their meanings, share a Kyoto souvenir sweet together, and then sip on sparkling sake from a local Kyoto brewery. Flower Language can encompass everything from eternal love to gratitude and respect, so decorating your guest room in flowers with the meanings of your choice will be sure to make this anniversary trip special.
Come bath time, sprinkle rose-petal shaped bath oil throughout your bathtub to settle both your body and spirit off to a tranquil state. The following day, we'll prepare a Kyoto Kaiseki breakfast.
At check-out, take home your commemorative photo, so that a piece of this anniversary will last you both forever.

You can combine this plan with our "Carve a Moment In Time with Your Perfect Shot" plan, giving you a private photo session around Kyoto with a professional photographer. It's the perfect way to bring these priceless memories home with you.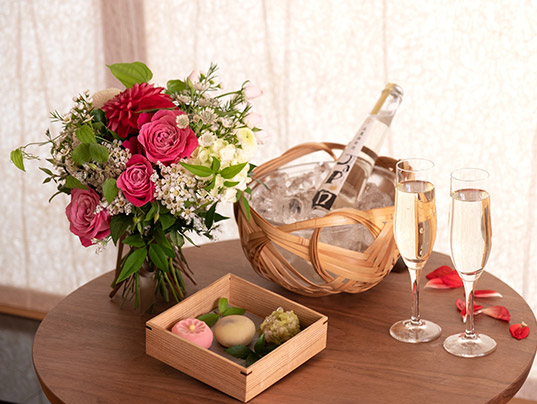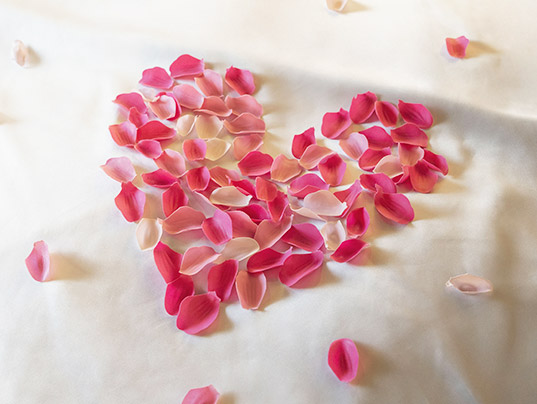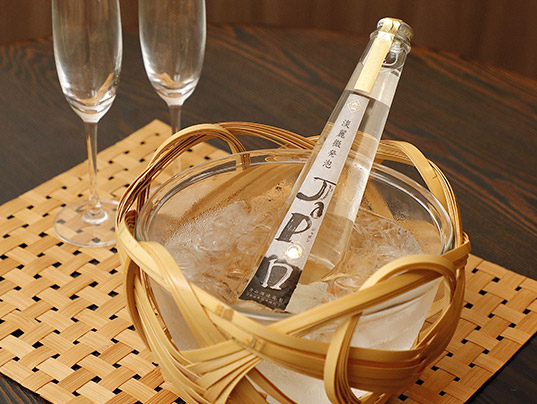 Plan Contents:
・A sparkling Japanese sake made in Kyoto
・A Japanese sweet made by long-lasting Kyoto sweet firm
・A Kyoto Souvenir
・Bath oil shaped like rose petals, arranged as a heart on your bed
・A Flower Beef presentation plate with your dinner, with Wagyu Japanese beef served in the shape of a flower
・A commemorative photo of you and your loved one
・Late check-out at 12:00pm (usual check-out time is at 11:00am)

Options:
・A bouquet of flowers with your chosen meanings in Flower Language
・Anniversary Cakes
Online reservations available
we are delighted to accept special requests for gift to make the occation a wonderful and unforgettable experience.
For more details on the timing of these contents

To make your stay special from the moment you reach the hotel, the items will be placed in your guest room prior to check-in, but we are happy to adjust the timing to fit your image of your stay. If you have a different preferred time, please contact us at least three days prior to your stay. Otherwise, please expect everything prepared in advance.
You can contact us via the hotel homepage.

If there is anything else we can do to make your stay unique, please do not hesitate to consult us about anything you like.

Please note our Cancellation Policy: No-Show/arrival date 100%, 1 day before arrival date 80%, 3 days before arrival date 50%, 7 days before arrival date 20%.
Book Your Anniversary Stay